There's been lots of buzz on sustainability, especially in packaging. According to Clean Up Australia, Australia generated 4.4 million tonnes of packaging waste in the year to June 2018 and only 44% of this went to landfill.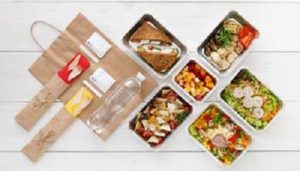 We know businesses like yours need packaging to function. Thankfully, there are multiple solutions to this problem. One of which is Compostable Packaging.
Compost is a product which enriches the soil as a plant fertiliser, captures carbon plus helps retain water for plant growth and reduced flooding. Furthermore, compostable packaging is manufactured using plant-based or fossil fuel materials.
At Packaging R Us, we believe in supporting businesses to make that shift to sustainability with ease. Which is why always recommend to our customers to use PULP food packaging range. PULP food packaging is made from a variety of fibrous materials, such as recycled paper, cardboard or other natural fibres (sugarcane, bamboo, wheat straw).
Our catering trays are available in the materials of sugarcane, paper board, palm leaf or recyclable PET. There are lots to choose from, so we will definitely have something to suit your liking. Check out our platter range.
Want to know more about different types of food packaging? Copy and paste the email below and reply to us with the blanks filled and we will get one of the members of our sales team to assist you.
---
Subject: Enquiry from NAME (BUSINESS OR PERSON)
Hi PRUS Sales,
I am looking for a PRODUCT. What are the sustainable options you have? We are located at ADDRESS.
Cheers!
---
Some of our featured products…